Exw Price Manual Hand Letter Press Stamping Machine
| | |
| --- | --- |
| Sample Price: | 200-1200 Yuan |
| Minimum Quantity: | 1 Pound |
| Origin: | |
| Production Capacity: | 1000 |
| Last Updated: | 2016-11-24 |
Supplier Information
[ ]
Gold member
Business Type:Manufacturer
Main Products:laser machine,dot peen marking machine,marking machine needle,manual pressing machine
Detailed Description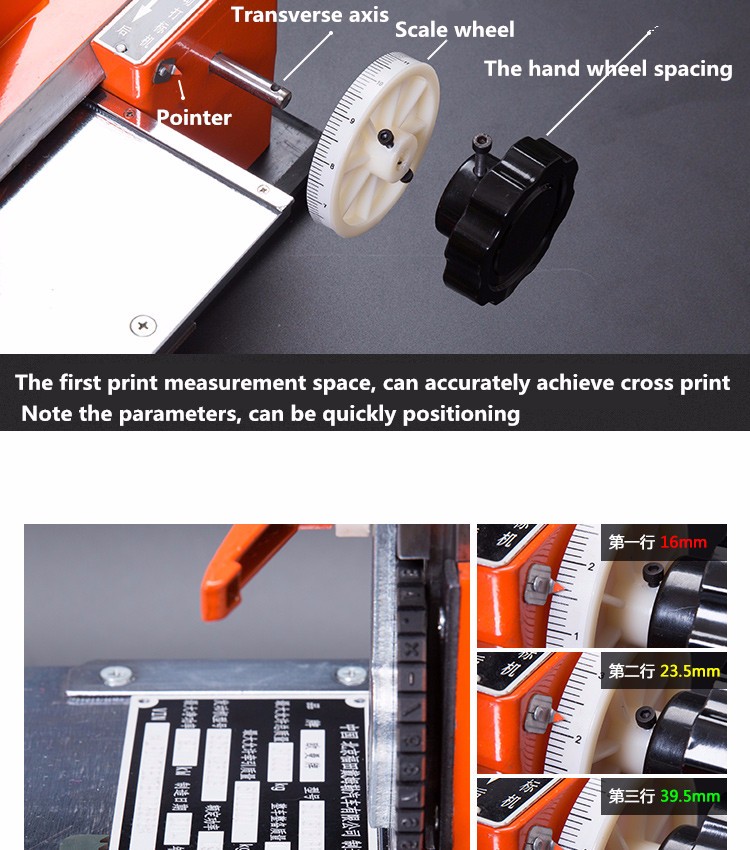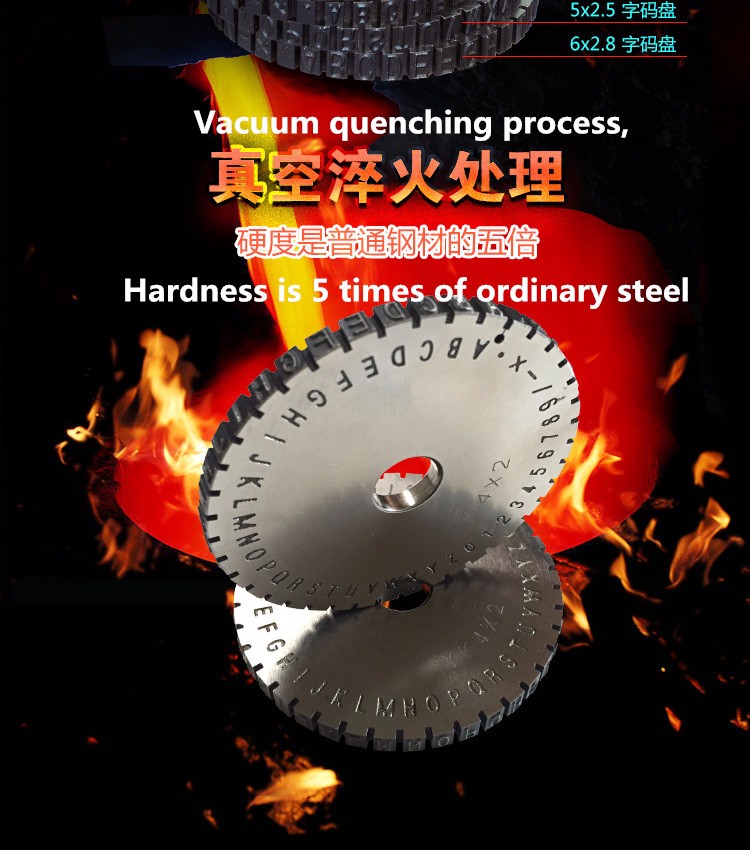 Product Name:metal semi automatic marking machine
Product category: marking machine
Product nature: Recommended
Click: 513
Detailed product introduction
View more pictures and print effect chart
Main features of AB type:
In the letter disc installation changed for the tailor-made nut locking, as in when marking the need to replace the letter disc, not in six angle wrench to chaizi disc pressure plate only easily by hand a twist lock nut, unloading letter tray and then put on the right of the dial screw back locking, the replacement of the complete process only 10 seconds can be completed and lock nuts tight and a type marking machine plate lock tight compared to the nut lock tight way to dial contact area is small relative resistance is also light, more flexible rotation, the appearance is more beautiful.
Use:
The parameters of metal plate engraving changes: such as specific types, date, batch number, serial number, serial number.
Typical applications:
Mechanical, electrical, pumps, valves, electrical appliances, automobile and motorcycle on the various types of aluminum, copper, stainless steel, plastic plate.
Production background:
The traditional way of tapping seal, often resulting in low efficiency, depth, crooked font. For a long time, how to improve the grade of the engineering department staff has been plagued by industrial enterprises. Pneumatic marking machine (also known as: computer needle type carving machine) although can be engraved, but its high price but let quite a number of signs of small and medium-sized enterprises prohibitive. I plant to develop the design of the plate parameters of the machine to solve the above defects and low price. Product launch has been widely recognized by the market.
working principle:
Alloy steel treated by high frequency quenching processing turn dial under the external force (hit with the hand pressing or rubber hammer), in metal plate engraved printed with letters or numbers are a certain depth (~ 0.3mm deep);
After heat treatment of the steel plate can rotate to the desired letters or numbers, easily replace words;
Printing position, spacing by special mechanical stepless adjustment;
Word spacing depends on manual adjustment;
Different words by replacing the case to achieve high;
The appearance is less than 200 * 130mm of various shapes can be engraved sign clamp.
characteristic:
Small volume, light weight, flexible and convenient operation, neat handwriting, print lines are uniform and clear, complete and diverse brand.
technical parameter
Printing plate material: iron, aluminum, copper, stainless steel, plastic products.
Maximum size: 195mm * 135mm label printing
Digital wheel digital:
B A C D E F G H I J K L M N O P Q R S T UV W X Y Z
Arabia number: 90 12345678
Simple symbols: * * * (customizable special symbols)
Font height: 3mm 4mm 5mm 6mm 2mm 2.5mm